Greenfield Roofing Customer Extremely Pleased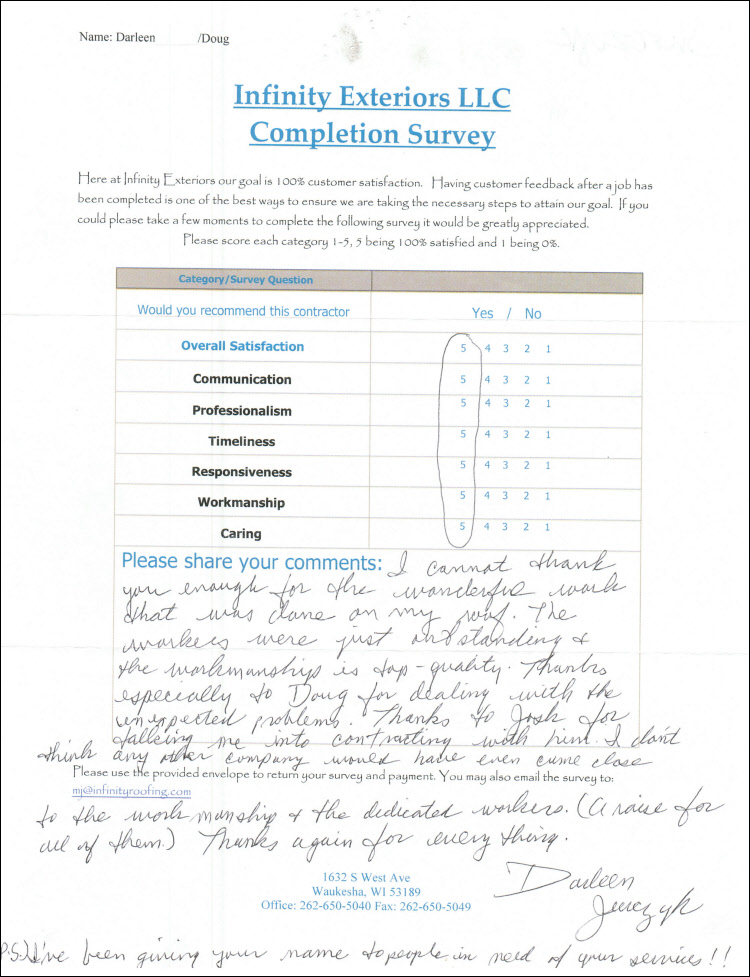 "I cannot thank you enough for the wonderful work that was done on my roof. The workers were just outstanding and the workmanship is top-quality. Thanks especially to Doug for dealing with the unexpected problems. Thanks to Josh for talking me into contracting with him. I don't think any other company would have even come close to the workmanship and the dedicated workers. (a raise for all of them) Thanks again for everything.
P.S. I've been giving your name to people in need of your services!!!"
Contact the roofing contractors Greenfield, WI and surrounding cities trust for top of the line workmanship.