Wauwatosa Roofing Customer Extremely Grateful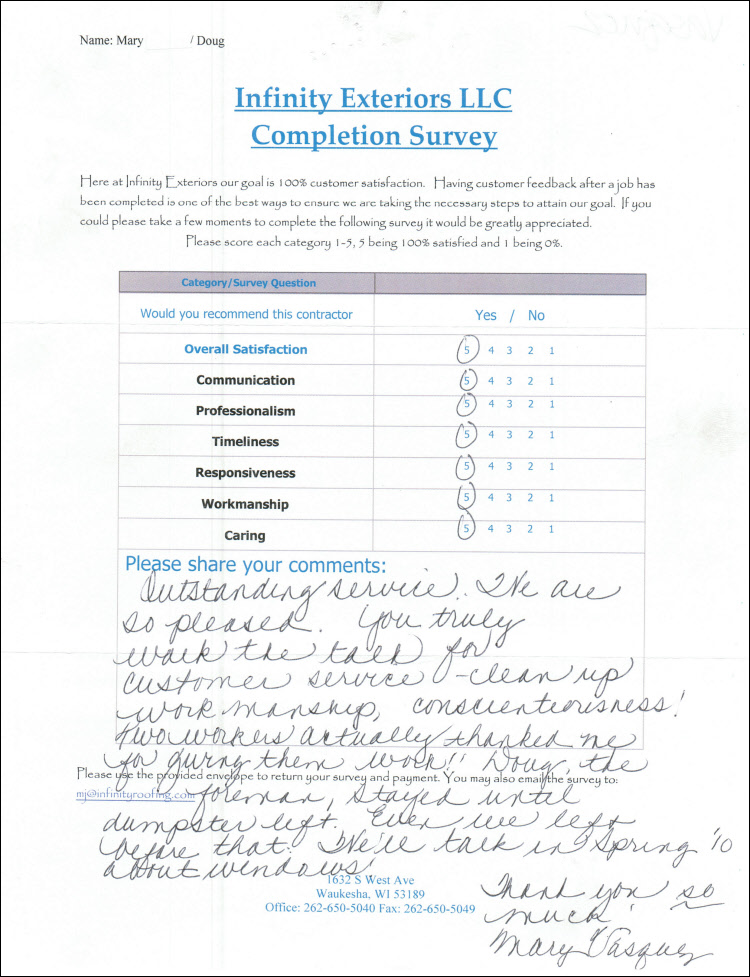 "Outstanding service. We are so pleased. You truly walk the talk for customer service - cleanup, workmanship, conscientiousness! Two workers actually thanked me for giving them work!! Doug, the foreman, stayed until dumpster left. Even we left before that. We'll talk in spring about windows!
Thank you so much!"
5 out of 5 stars!
Contact our Wauwatosa, WI roofers today for the roofing solutions, workmanship and quality you can depend on!