1
Pay in full
Done & done
Another project checked off the list.

Kick back, relax and enjoy your peace of mind with the 100% Best Lifetime Warranty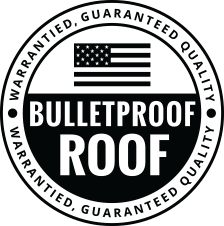 Financing
2
1 Year
0% Interest
Enjoy 12 months of no mess no fuss payments
3
10 Year
Payment Plan
Caught off guard by your exterior project? Don't sweat it - we have your back!
Payment

Estimator
Enter estimated project cost:
**We accept payments through all major credit cards, including Visa and Mastercard. Cash and check payments are also acceptable.**
Payment plans for replacement windows in Wisconsin
New windows aren't cheap, but they're important for insulating heat and noise. Low-interest financing plans on window replacement from Infinity Exteriors give you the high-quality windows you need at a price you can afford.
12-month window financing option
Benefit from our 12-month window financing program with $0 down and no interest. Pay over 1 year with low monthly payments.
10-year window financing options
Take advantage of our 10-year window replacement payment plan and pay less monthly. No down payment is required and hassle-free financing. Spread the cost of new windows over 10 years.
Pay for your windows in full and avoid monthly payments. A one-time payment that covers the total cost of your windows replacement, maintenance, or new installation.
Interest rates fluctuate, so contact us for the most up-to-date terms. We also offer free replacement quotes and repair estimates for damaged windows, just send us a picture!
Payment forms we accept
We accept a variety of payment options for our window payment plans. You can choose the payment option most convenient for you.
Cash

Credit Card (all major credit cards, including Visa & Mastercard)

Check
Why you should invest in replacement windows
When you replace your old windows, you are investing in a home improvement project with one of the highest return rates. Choosing mid-range vinyl replacement windows returns about 77.5% of the initial cost when you sell your home, while wooden replacement windows return about 78.8% of the cost. New windows supplement the cost of your home and also help with insulating to save money on heating & cooling.
Finance your wood, fiberglass, and vinyl windows
We finance wood, fiberglass, and vinyl windows from brands like Pella, Richlin, and Marvin. Our brands offer a wide selection of fully customizable windows:
Pella Windows

has over 90 years of experience in the industry and is widely regarded as a leading innovator. Finance Pella windows for their cutting-edge technology, energy efficiency, and a wide variety of classic and modern styles to choose from.

Richlin vinyl windows

are made with high-quality polyvinyl chloride (PVC) extrusions to ensure they never warp, blister, peel, chip, or shift. Richlin backs their windows with a transferable lifetime warranty regardless of whether they are paid for upfront or financed.

Marvin replacement windows

are available in 6 species of wood, as well as fiberglass. Wood windows can be custom color-matched to your home. Finance energy-efficient Marvin windows and enhance your comfort while reducing energy costs.
8 ways to finance windows in Wisconsin
1. Cash
Cash is the easiest and most cost-efficient way to pay for new windows. It is a great way to avoid interest and hidden fees often associated with loans.
2. Check
Checks are an easy way to pay for window costs. This method also allows you to avoid hidden fees and interest from a loan.
3. Credit Card
Using a credit card can potentially allow you to benefit from reward and incentive programs through your carrier, like cash-back bonuses and more. Make sure to check your carrier's processing fees and payment plans before using this option.
4. Personal Loan
A personal loan is a lump sum offered by a bank. Banks use factors such as your credit score and history to generate an offer. Compare interest rates and monthly payments between multiple banks to ensure an offer is right for you.
5. Home Equity Loan
Home equity loans use home equity as collateral on a loan and are sometimes called a second mortgage. These loans are paid back through fixed monthly payments typically over a timeframe between five and thirty years.
6. Insurance
Insurance can cover some or all of your window expenses based on your individual plan. Contact your insurance carrier for more information or to set up a claim.
7. Financing provided by your sider
Infinity Exteriors has payment plans with $0 down and no interest. Options include 1-year and 10-year financing plans.
8. Government-funded home improvement loans
You may qualify for a government-funded loan. Visit the U.S. Department of Housing and Urban Development to see if you qualify.
Contact the Wisconsin window installation experts at Infinity Exteriors today to learn more about financing and payment plans for new windows at your home or business.