1
Pay in full
Done & done
Another project checked off the list.

Kick back, relax and enjoy your peace of mind with the 100% Best Lifetime Warranty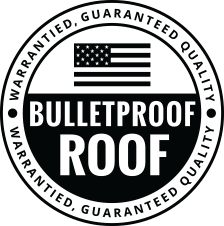 Financing
2
1 Year
0% Interest
Enjoy 12 months of no mess no fuss payments
3
10 Year
Payment Plan
Caught off guard by your exterior project? Don't sweat it - we have your back!
Payment

Estimator
Enter estimated project cost:
**We accept payments through all major credit cards, including Visa and Mastercard. Cash and check payments are also acceptable.**
Replace your drafty or broken windows on a payment plan
New windows aren't cheap, but they're important for insulating heat and noise. Low-interest financing plans on window replacement from Infinity Exteriors give you the high-quality windows you need at a price you can afford.
Our financing options allow homeowners and businesses to find a payment plan that best suits their budget. You won't have to wait and save up money for the entire project all at once. Interest rates fluctuate, so contact us for the most up-to-date terms. New windows can be affordable with Infinity Exteriors financing and payment plans.
We also offer free replacement quotes and repair estimates for damaged windows, just send us a picture!
Payment forms accepted by Infinity Exteriors
When starting payment plans for new windows, Infinity Exterior customers typically choose to make a down payment on the work and finance the balance. We accept payment through all major credit cards, including Visa & Mastercard, along with checks and cash. You can choose the financing option that is most convenient for you and your budget.
Replacing windows is one of the best investments you can make in your home
When you replace your old windows, you are investing in a home improvement project with one of the highest return rates. Choosing mid-range vinyl replacement windows returns about 77.5% of the initial cost when you sell your home, while wooden replacement windows return about 78.8% of the cost. New windows supplement the cost of your home and also help with insulating to save money on heating & cooling.
The best quality windows and the highest quality installations
Infinity Exteriors is the best choice for all of your window replacement needs. Whether you're maximizing energy efficiency, adding light to a room, or simply replacing a broken window. We are committed to installing high-quality windows with affordable financing plans for any homeowner or business. We don't take shortcuts that could compromise your home's energy efficiency or void the manufacturer's warranty. Browse through our photo gallery of window replacement work and before & after gallery to see the value our contractors can add to your exterior.
We provide exterior replacements and repairs throughout the Milwaukee, Madison, and Fox Point areas. Check out our interactive remodeling map and find where we have been working in your community, then read our reviews and see what your neighbors think of us. If you're interested in having your windows replaced by Wisconsin's #1 exterior remodeling company, contact our window contractors today to discuss a window financing plan.
Infinity Exteriors installs:
Infinity exteriors finances wood, fiberglass, and vinyl windows from these top manufacturers:
Pella Windows has over 90 years of experience in the industry and is widely regarded as a leading innovator. Their windows offer cutting-edge technology, energy efficiency, and a wide variety of classic and modern styles that make them a popular choice for both replacement windows and new construction alike.
Richlin vinyl windows are made with high-quality polyvinyl chloride (PVC) extrusions to ensure they never warp, blister, peel, chip, or shift. Triple weather-stripping seals against air infiltration, while high-performance Duralite spacer bars reduce condensation and enhance U-value. Backed by a transferable lifetime warranty.
Marvin replacement windows are available in 6 species of wood, as well as fiberglass. Wood windows can be custom color-matched to your home. With bay, round top, tilt-turn, and glider windows in all shapes and sizes, the possibilities are virtually endless. Energy-efficient Marvin windows will enhance your comfort while reducing energy costs.
Infinity Roofing also offers siding installation, attic insulation, and roof replacement.