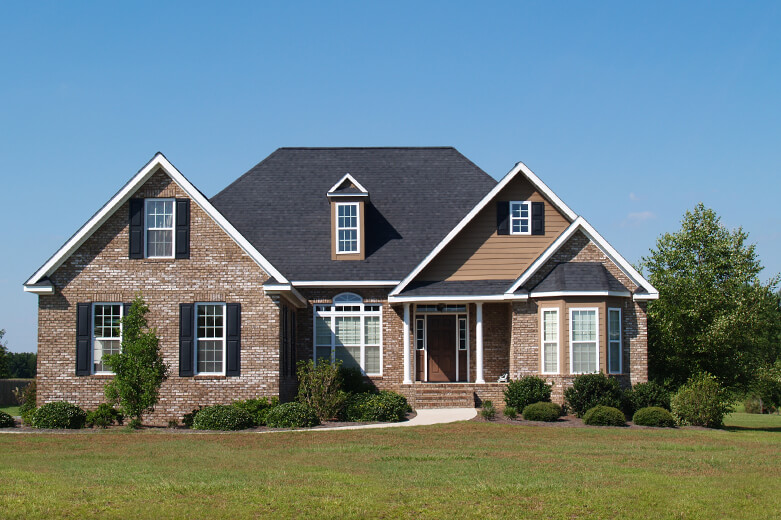 Menomonee Falls' Favorite Patio Door Replacement Company
Choose from a wide selection of patio doors based on material, size and style. Our trusted brands will improve the integrity, style and value of your door. The cost of a brand new patio door ranges from $500-2000 and we make sure it's worth every penny. Count on Infinity for the best door replacement contractors for your new door.
Cut Down Energy Costs with a Modern Door
An older model entry door can cause your energy bills to soar, especially in Wisconsin weather. Wooden doors are more prone to warping and cracks, leaking your hot or cold air to the outside. A brand new door may seem pricey, but will eventually pay for itself thanks to the energy it saves. Contact us today to start investing in your home's future!
Professional Roofing, Siding, and Window Contractors
Infinity also provides expert roofing, siding, and window services in Menomonee Falls. Our contractors are equipped to provide only the best home improvement services, which we back up with extensive warranties and a 100% satisfaction guarantee. Contact us today to get the Infinity experience for yourself.
Get a
Door Installation Quote

Top Patio Door Manufacturers
Only four companies meet Infinity Exteriors' stringent standards for patio door manufacture:
ProVia
ProVia™ are known for their beautifully designed doors and ENERGY STAR award-winning energy efficiency. Homeowners looking to break the mold and get a truly unique high-performance door need look no further than ProVia Doors. Each door is individually customized from durable steel or fiber-glass with a range of embossing, wood finishes, paint colors, hardware, and glass options to choose from. You can truly design the door of your dreams with ProVia.
ProVia offers several luxury door series to compliment any home with its fully customizable design:
The Aeris Series

patio doors

make no compromises.

A

real wood interior of oak, cherry, or maple enhances the beauty inside your home, while a tough vinyl exterior provides protection outside. These high-performing sliding doors give homeowners functionality and energy savings.
The Embarq Series entry doors have reinvented the door, setting a new standard in energy efficiency. These innovative fiberglass doors are 43% thicker than the average door, with a dual perimeter seal, custom bottom sweep, and an insulation channel combining to give it the lowest recorded heat conduction measurement for entry doors in the U.S.
ProVia specializes in:
Entry Doors
Storm Doors
Patio Doors
Hardware
Contact Infinity Exteriors today and get started on your ProVia door design!
Marvin
Marvin™ patio doors feature beautiful natural wood interiors with exterior cladding in wood or aluminum.
Marvin patio doors are made to order and true to the company's heritage of high quality and exclusive innovations like the robust Ultrex sill.
Marvin offers many different styles of sliding, swinging and bi-fold doors with ergonomic hardware and graceful operation.
Richlin
Richlin Window™ patio doors are made with double strength glass and double weather stripping for reduced energy costs.
Richlin's high quality polyvinyl chloride (PVC) sliding patio doors are extremely weather resistant and undergo rigorous testing and are guaranteed not to warp, peel or shift.
Available options include simulated divide lines, built in blinds and solid or woodgrain finishes.
Pella
Pella® patio doors are available in many different styles including French, sliding, bifold and multi-slide.
Choose from wood, fiberglass or vinyl and a wealth of finishing and color options.
Pella patio doors are crafted using the latest technology while maintaining the company's high standards for performance and practicality.
Contact an experienced patio door installer at Infinity Exteriors for help choosing the most affordable, energy efficient and attractive patio door for your home.
Our door installation expertise is available to all of these Wisconsin locations:
BACK TO ALL SERVICE AREAS