A great window is only as good as the installers who put it in. With Infinity Exteriors, you not only get quality windows from Marvin, Pella and Richlin, you also get flawless installation from the best vinyl, wood and fiberglass window installers in southeast Wisconsin. Learn more about Wisconsin's best payment plans for windows or let us get you a quote for replacing your windows.
Quality Roofing Work for Menomonee Falls Residences
Our roofing and siding company completed projects for Menomonee Falls homes:
Menomonee Falls Residence

N80W15990 Rainbow Dr

Menomonee Falls

WI

53051

Menomonee Falls Residence

W183N8923 Maryhill Dr

Menomonee Falls

WI

53051

Menomonee Falls Residence

W154N8168 Valley View Dr

Menomonee Falls

WI

53051








One window or a whole houseful, Infinity Exteriors is your best choice for replacement windows. We install Richlin vinyl windows, Marvin wood windows, and Pella wood, fiberglass or vinyl windows. Visit our showroom to see our selection of high-performance windows. Let us get you a free quote on replacement windows for your home or tell you about Wisconsin's best window financing options.
---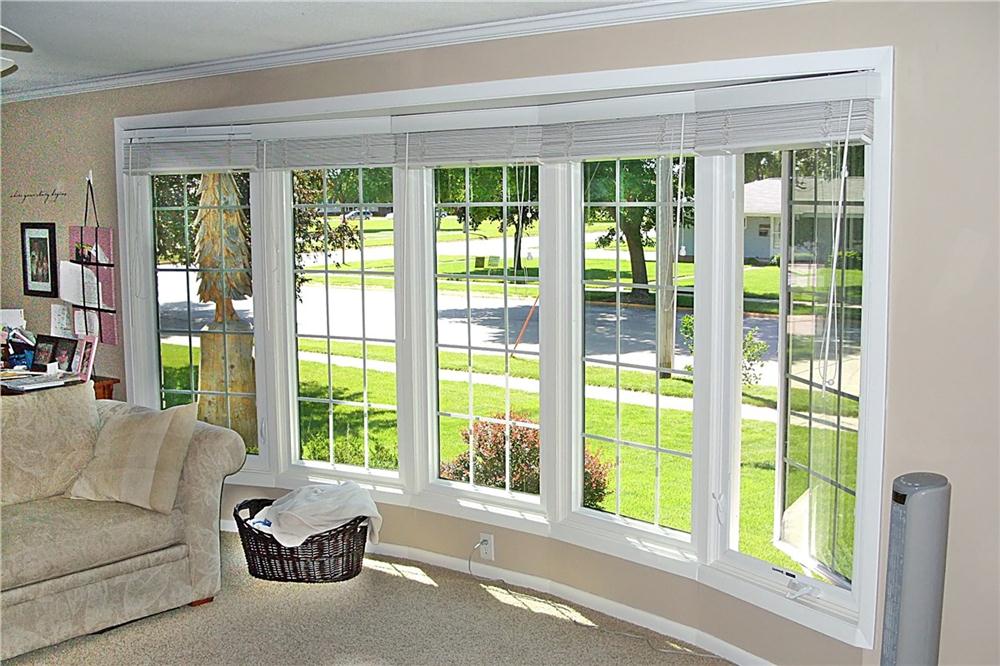 Infinity Exteriors installs Great Lakes award-winning vinyl windows that are perfect for Wisconsin homes.
Great Lakes is known for its energy-saving windows with unmatched performance and style. Since 1981 their team has worked tirelessly to perfect the modern window, and their pioneered vinyl formulation has done just that. Other windows can't hold a candle to the energy-efficiency of Great Lakes windows.
Benefits of Great Lakes Vinyl Windows:
The ultimate in energy-efficiency
Superior strength & durability
3 unique lines each with their own style and benefits
Industry best thermal properties
Great Lakes windows are custom made for each home to provide savings on energy costs for homeowners and look while good doing it.
Infinity Exteriors installs the industry's toughest windows, Pella.
Pella windows come with a limited lifetime warranty that's one of the best in the business. Ranging from giant luxury windows for architectural buildings to simple classic windows for Wisconsin homes, Pella does it all.
Pella windows come in several styles, categorized by the type of frame - wood, fiberglass, or vinyl. Each Pella window is designed with industry-leading standards:
Lattice structure to protect against shatters
Option to integrate with smart home technology for remote control security
Noise reduction technology designed for luxury and business needs
Wooden windows tailor-made by carpenters to fit your home
Pella windows are available in a variety of styles from double-hung to bay & bow.
Infinity Exteriors, LLC installs, replaces, and repairs beautiful Richlin vinyl windows for Wisconsin homes and businesses.
Made from vinyl, designed to never warp, blister, peel, chip, or shift over time, these windows are guaranteed to stand up to the harsh Wisconsin elements.
Using state-of-the-art equipment and undergoing rigorous testing, these window's amazing design features include:
Triple weather-stripping prevents air infiltration
Non-corrosive hardware, single lever locks are compatible with window coverings
High-performance Duralite spacer bars reduce condensation & lower U-value
Severe weather
Learn more about affordable Richlin vinyl siding and talk to an Infinity Exteriors window expert today.
Infinity Exteriors install beautiful custom wood windows by Marvin.

You can't beat the look of traditional wooden windows. These expertly crafted windows come in a variety of different styles and designs that will invigorate any home. Whether you need a single window replacement or a dozen custom made windows for your new home addition, Marvin Windows offers endless possibilities with quality construction.
Benefits of Marvin Windows:
The unmatched beauty of traditional wood
Market leader in energy-efficiency
Environmentally friendly
Features six different species to fit your vision
This top-rated window series is guaranteed to give your home or business an exciting new glow. Learn more about Marvin Windows today.
---
Contact Infinity Exteriors for superior replacement window installation service in Menomonee Falls today.

Check out our special deals including 12 months of no interest, no payments and lifetime installation warranties.
Infinity Exteriors
offers professional window installation, repair & replacement in
Wisconsin
, including the following zip codes:
What windows do you need for your Menomonee Falls residence?
BACK TO ALL SERVICE AREAS