Colonial Slate roof installation in Franklin Wisconsin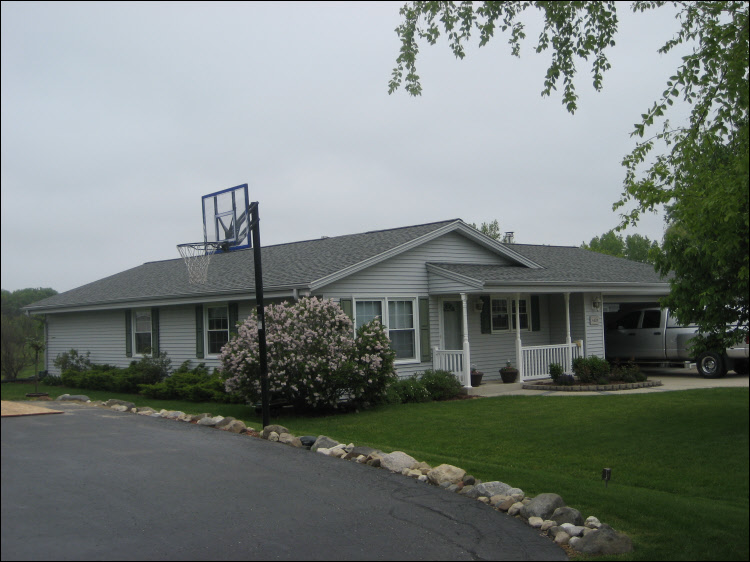 Infinity Roofing installed a Landmark Series Colonial Slate roof on this Franklin, WI home. The professional quality craftsmanship and attention to detail while installing this roof instantly became the envy of this Franklin neighborhood. Shortly after completion, we received a call from a neighboring home. We soon found ourselves installing the same Landmark Series Colonial Slate roof on a neighboring home.
In addition to top quality installation by our experienced Franklin roofing contractors, our team takes great pride in their work. We do not use any tobacco products or alcohol while on the job. We respect your home and leave your property clean and undamaged after each completed installation. Each of our foremen have at least 10 years of residential roofing experience, making Infinity Exteriors one of the most knowledgeable roofing contractors in Franklin.
Quality speaks, CALL Infinity Exteriors at 262.650.5040 today for a professional roofing contractor that cares about your homes entire Exterior providing quality and guaranteed roofing, siding, windows or gutters.