Muskego, WI Roof Repair Installation - roof, siding, windows, gutters and trim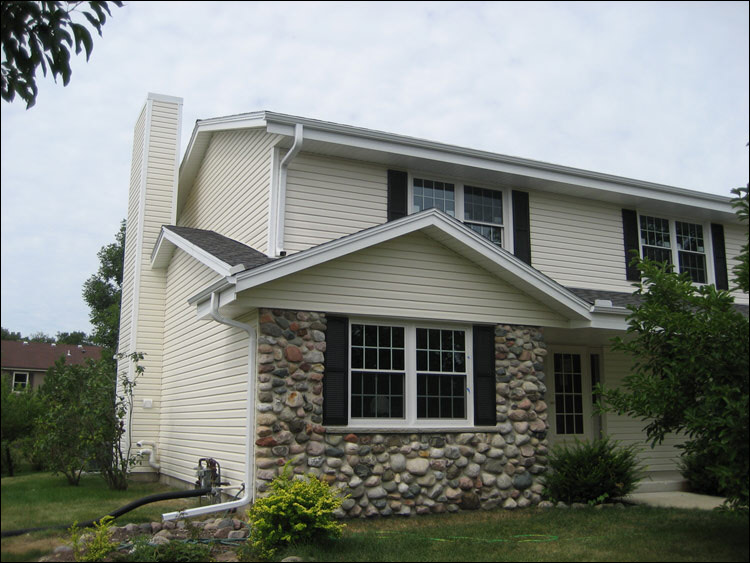 This gorgeous home, located in Muskego, originally had light blue siding. The owners wanted to update the look to a more elegant and contemporary color scheme. They contacted Infinity Exteriors to help come up with a new design for the exterior of their home. After consulting with the family, a new color pattern which complemented the existing stonework was implemented.
After the Muskego roofing contractors at Infinity Exteriors were done, this home had new siding, windows, gutters, trim and a brand new roof! All new Alside vinyl replacement windows will keep their energy bills down and their curb appeal up. With the wonderful new colonial yellow siding installation, a colonial slate roof and cameo trim, this home looks brand new.
Our commitment to customer satisfaction and quality is what sets Infinity apart from the competition.
Call the Muskego roofing contractors and siding experts at Infinity Exteriors today at (262)-650-5040 to ask about our roofing and siding options.