New Berlin Ranch Gets New CertainTeed Burnt Sienna Roof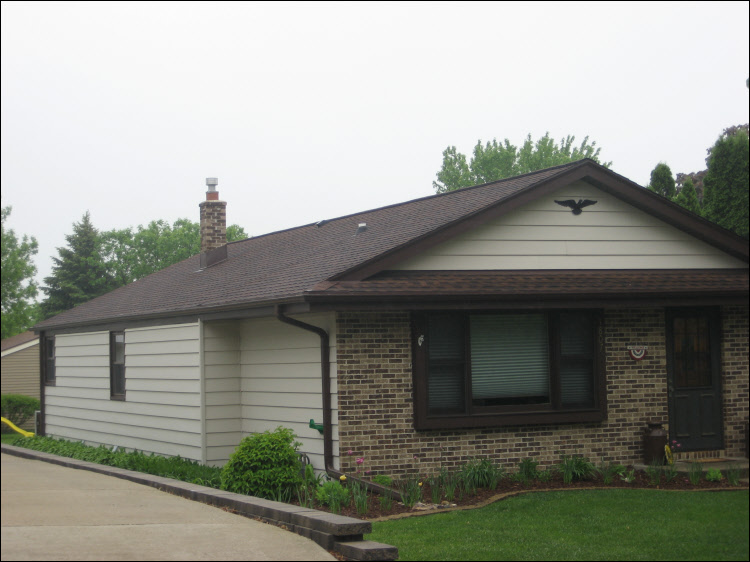 This family chose to have a Certainteed Burnt Sienna roof installation in New, Berlin WI for their brick-faced ranch home. While assessing the current roof, our team noticed there was mold in the attic. While installing the new roof, Infinity Exteriors' roofing contractors also removed the attic mold they found. We consistently go above and beyond for our customers. This dedication to quality and customer service has earned Infinity Exteriors an A+ rating from the BBB.
The new roof looks great, and the attic is clear of mold and is well insulated. Thanks to their new roof, this family no longer has to worry about problematic leaks or breathing in harmful mold spores. If the family ever begins to experience trouble with their new roof installed in New Berlin, they can rest assured it comes with our lifetime workmanship warranty.
CALL Infinity Exteriors at 262.650.5040 today for the professional roofing contractor that cares about your homes entire Exterior providing quality and guaranteed roofing, siding, windows or gutters.