New Mastic Siding, windows, roofing, gutters and trim on this home in Genesee Wisconsin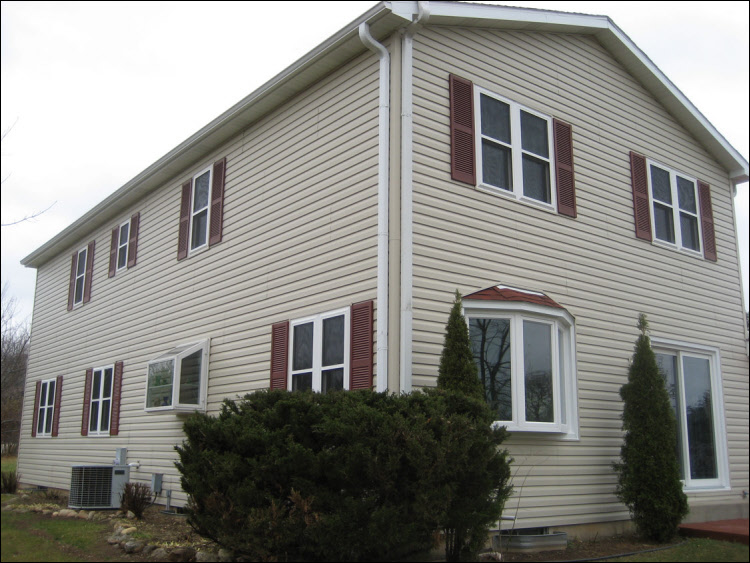 These homeowners contacted our Genesee roofing contractors for new mastic siding and windows. Their goal was to improve the look and functionality of their home's exterior. The previous windows and siding underwent everyday wear and required replacement. We made this Genesee Wisconsin home look new! The homeowner built a detached garage this this same color scheme. When he didn't have the time to tackle the whole house he called Infinity Exteriors, the roofing, siding, window, gutter specialist he knew he could trust. We installed Alside Vinyl replacement windows and cut in a new bay window, new cottage red Landmark plus roofing shingles and new Alcoa Mastic Dutch lap siding.
Infinity Exteriors uses the most durable, energy-efficient materials for all of our construction projects. All of our siding and window materials resist snow, rain and everyday wear through the years. When you're seeking a window replacement or mastic vinyl siding installation service from Wisconsin's best roofing company, call Infinity Exteriors at 262-650-5040.