Colonial Slate Certaineed roofing shingles with white trim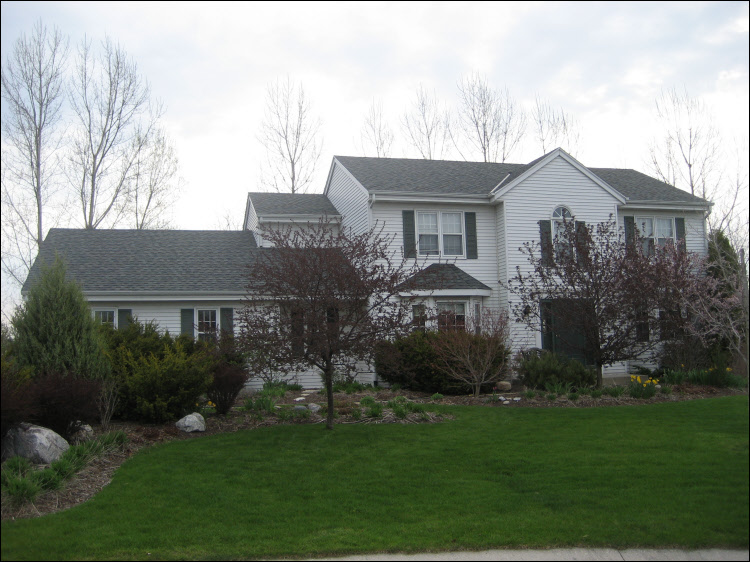 This great Brookfield roofing project with colonial slate color asphalt shingles by Certaineed, comes with 30+ year manufacturer's warranties which can be serviced by any manufacturer approved roofing contractor in Wisconsin. Infinity Roofing in Milwaukee, Wisconsin roofing contractors installed this roofing system to manufacturer installation specifications. Most Waukesha roofing contractors DO NOT adhere to these specifications. This results in failing to install an ice and water barrier with sufficient reach to fully protect your roof from ice damming. Ice damming can create irreparable damage to your roof and home structure.
The previous roofing contractors who had installed the original roof had not adhered to the manufacturer installation specifications. This lead to defective shingles and caused a complete tear-off to be the only option to ensure their roof was ready for Wisconsin's unpredictable weather. With the help of Infinity Exteriors, a beautiful, durable new roof was installed, which is sure to last this family for many years. Make sure your Waukesha home is ready for the winter with roofing repairs by the Milwaukee roofing professionals at Infinity Roofing.