Waukesha Ranch With Weatheredwood Roof, and Pebblestone Clay Siding - Looks Great!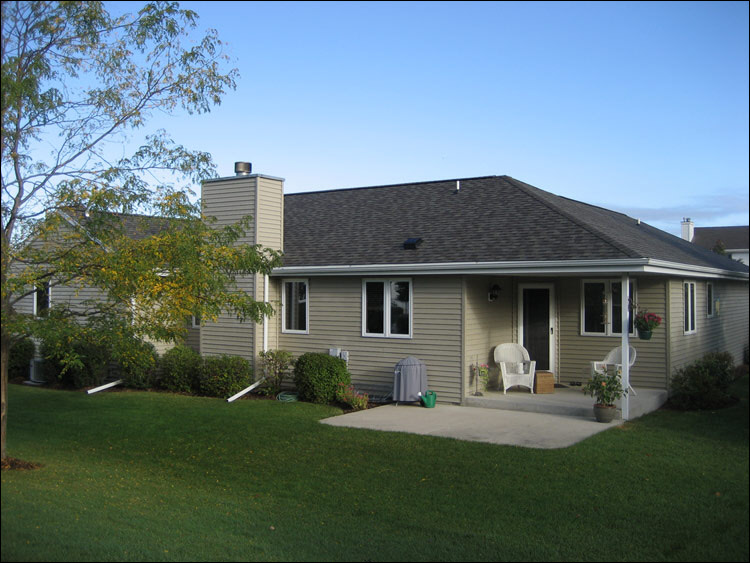 Infinity Exteriors was happy to install a new roof and siding on this Waukesha, WI ranch style home. Infinity Roofing Waukesha installed a new Weatheredwood roof and Pebblestone clay siding to complement the existing designs of this home. Get this same great roof installed and same beautiful Pebblestone clay siding installed with professional roofing and siding installation from Infinity Exteriors to make your Milwaukee roof, siding, windows the most envied on the block.
We offer a wide variety of styles and colors to enhance any type of Waukesha home. In addition to a wide variety of styles, we also offer the most competitive roof installation prices in Waukesha and surrounding areas. We keep our overhead costs low and pass the savings onto the customer. Whether you're looking for new siding, a new roof, or both contact Infinity Exteriors for all your residential roofing and siding needs.
CALL today for an estimate on roofing, siding, windows or gutters and to get all of your options 262.650.5040.