Waukesha Roofing Installation - Weatheredwood shingles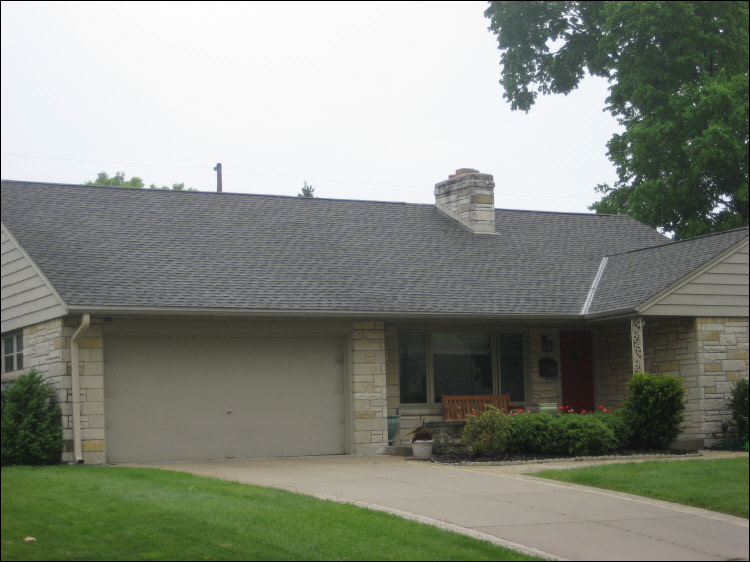 The professional Waukesha roofers and contractors of Infinity Roofing put Landmark Weatherwood shingles on this house in Wisconsin. Our roofing contractors have provided an eye catching contrast between the Weatheredwood shingles and cream brick.
We are always happy to help you update your home and find a complementing color scheme. From vibrant greens and blues to classic cream and brown options, we are sure we offer a style which suits your taste.
The quality Waukesha roofing contractors on our team adhere to the strict manufacturer installation requirements, ensuring the 30, 40 or 50 year warranty on our quality shingles is not voided. Some less experienced roofers may not follow the manufacturer's requirements, costing you thousands down the line. Ensure your new roof is installed properly the first time by calling Infinity Exteriors.
Call the expert Waukesha roofing and siding contractors at Infinity Exteriors today at (262)-650-5040 to ask about our Weatherwood shingles and other roofing options.