Waukesha Roofing Installaiton of Landmark Resawn Shake color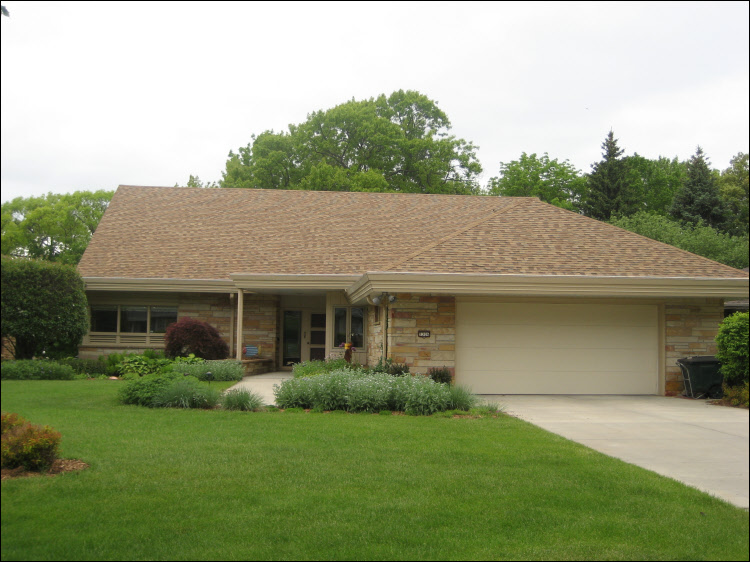 These homeowners contacted Wisconsin's best roofers for help adding value to their home. They wanted to replace their outdated roof with an updated, longer lasting roof. Our experienced roofing contractors provided the family with this aesthetic dark roof to match their home. This newly completed roof is made with durable material to resist bad weather and other wear through the years.
Infinity Exteriors completed this roof in Waukesha with Certainteed Resawn Shake color shingle meant to match the existing brick façade and to give the home more curb appeal. Infinity Exteriors is the best Waukesha roofing contractor when it comes to quality and aesthetic appeal. Whether you're simply re-roofing or enhancing the exterior of your whole home, you can trust in the skill and craftsmanship of the professional Milwaukee exterior contractors at Infinity Exteriors. We provide the latest options in roof colors, hues, materials and finishes. Call us today at (262)650-5040 to talk to our expert Waukesha roofing contractors.