Best Warranty in the industry Over 17,000 warrantied roofs in SE Wisconsin

Lifetime workmanship warranty
Our lifetime workmanship warranty covers the duration of the product's life.

Full replacement manufacturer warranty
Ensures the manufacturer's warranty remains VALID with perfect installation to exacting manufacturer specifications (9 out of 10 new roofs installed today can't pass a simple warranty inspection due to shoddy workmanship which VOIDS the manufacturer's warranty).

50 point workmanship inspection
Our "Best Warranty in the Business" comes with a 50 point inspection. At the completion of a project, a 50 point inspection will be completed so you know none of the details were missed!

Free yearly inspection service
When you get Infinity's "Best" system for your roof, one of our certified inspectors will complete an annual inspection and issue a report. You are just one call away from a free inspection on your project!
Infinity delivers warrantied, guaranteed quality on every job.
A warranty like Infinity's would BANKRUPT the average roofer by the sheer volume of free roof repairs. Infinity's roofing-industry-best warranty thrives because mistakes are vanishingly rare and remedied without hesitation at a cost of 0 dollars and 0 cents to the customer. You'll pay nothing and receive the best customer service LONG after you have paid us for the project.
100% price match guaranteed
Along with our Appleton, Madison, and Milwaukee Roofing Warranty, Infinity Exteriors has the Price Match Guarantee that makes other contractors sweat before the work even begins!
Special payment plans
At Infinity Roofing, we combine our lifetime warranties and Price Match Guarantee with special deals to make our services even more affordable to our customers. Ask our Infinity Roofing professionals about our special 12 months of no-interest payments offer.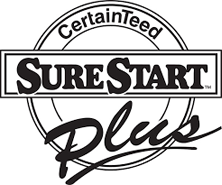 Infinity installs more CertainTeed roofs than any other midwest roofing company
When you are looking for a Madison, Appleton, or Milwaukee roofing contractor that stands behind its products AND workmanship, call Infinity Exteriors when shopping for a roofer, our Price Match Guarantee will make you smile! We serve all of Southeastern Wisconsin, including Milwaukee, Waukesha, New Berlin, Franklin, Racine, Kenosha, Shorewood, Grafton, Pewaukee, Oconomowoc, and Delafield.