Madison's best residential roof replacement company
Infinity Exteriors is the best residential roof replacement contractor in Madison. You will not find better roofing services at a lower price. We price match all comparable roofing products guaranteeing you get the best roofing services at the best prices. Our roofers work with the highest quality roofing materials to ensure long-lasting, durable residential roofing solutions. Infinity WILL NOT subcontract your roofing project to some other sub-par roofing company. Every single one of our residential roofing jobs is done by Infinity's team or expert roof contractors - guaranteeing a quality job every single time.
Asphalt roof replacement in madison
The average cost of roof replacement for Madison homes ranges between $7,442 - $14,885. One of the biggest factors of roof replacement cost on residential buildings is the type and quality of roofing material. Infinity uses high-quality asphalt shingles from brands like Owens Corning and CertainTeed. Choose from our collection of residential asphalt roof options or browse our full residential roof material collection for more.
Our residential roofing experts do it right
When choosing a contractor to do your roof in Madison, you don't want just the "contractor" that offers the cheapest price. To keep the cost cheap, other contractors choose cheap materials. Infinity Exteriors does the job right the first time:
Infinity is fully licensed by the state of Wisconsin.

Madison requires building permits for roof replacements which we take care of for you.

Our installation methods meet all manufacturer standards

We have a perfect record with the Better Business Bureau and have not received a single complaint in 10 years.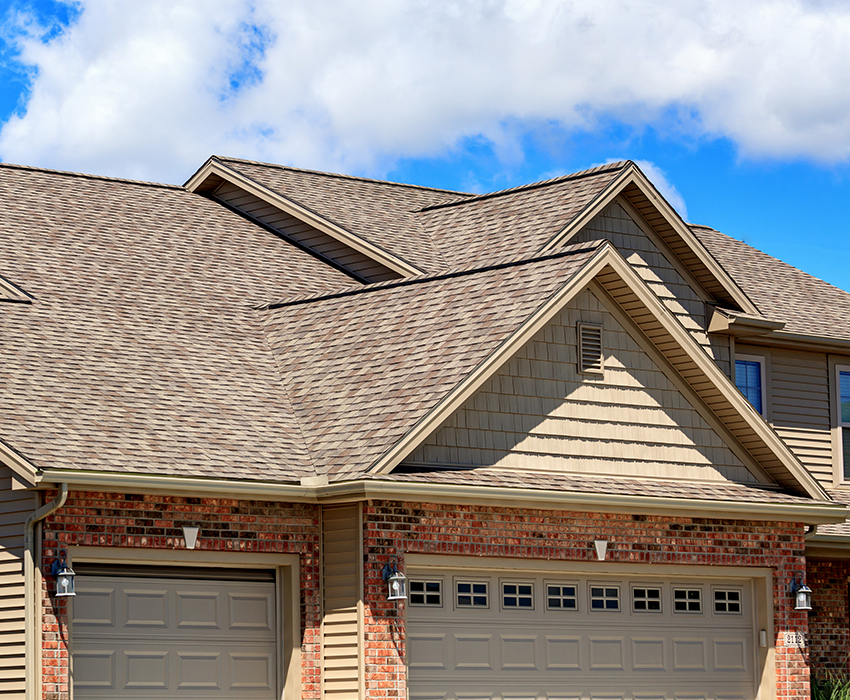 Asphalt shingles are the #1 used roofing material for homes in the United States. They are very affordable and provide your home with years of reliable protection from Wisconsin weather. All our asphalt shingle options come in a wide selection of colors so you can match your home perfectly.
What's it gonna cost me?
Fast and easy estimate for your home roofing project
Best Warranty

in the roofing industry

Every Infinity roof is covered by our exclusive lifetime workmanship warranty:
Ensures the manufacturer's warranty remains VALID with perfect installation to exact manufacturer specifications (9 out of 10 new roofs installed today can't pass a simple warranty inspection due to shoddy workmanship which VOIDS the manufacturer's warranty)
Lifetime workmanship warranty covers the duration of the product's life
Over 20,000 warrantied roofs in SE Wisconsin
A warranty like Infinity's would BANKRUPT the average roofer by sheer volume of free roof repairs. Infinity's roofing-industry-best warranty thrives because mistakes are vanishingly rare and remedied without hesitation at a cost of 0 dollars and 0 cents to the customer. You'll pay nothing and receive the best customer service LONG after you have paid us for the project.

Ask your neighbors
Frequently asked residential roofing questions
How much does a roof replacement cost in Madison?
The average roof replacement project costs between $7,442 - $14,885 in Madison. Check out our Wisconsin roof cost calculator or contact us to get the most accurate quote for your next roofing project.
Do I need a permit for a roof replacement in Madison?
Yes. Infinity takes care of all permits and paperwork with the City of Madison so you don't have to worry about it yourself.
If I find a cheaper roofing contractor will Infinity match their price?
Infinity will match the price of other roofing contractors ONLY if the product they offer is of comparable value to our high standards.
How long do asphalt shingles last?
Asphalt shingles on average last around 30 years if properly maintained.
We were extremely pleased with the roofing replacement Infinity Exteriors did for us! Charlie got our job ready and on the schedule quickly. Our project manager Matt kept us informed through the entire process. They were professional, courteous and attentive to our needs. The roofing Installation was done expertly. One of the major selling points for us was that it comes with an extensive 50 year, transferrable warranty. Thank you for a job well done!
Terese Braatz