Madison window installation
There's no better choice than Infinity Exteriors for window replacement and installation in Madison. We only carry the highest-quality windows from industry-leading brands like Great Lakes, Pella, Marvin, & Richlin - no other windows meet our rigorous standards for manufacturers. Our Madison window contractors will equip you with long-lasting windows available with
affordable financing options
.
We've established a solid reputation with Madison homeowners by completing countless quality window installation projects. Our commitment to craftsmanship means you can expect nothing less than perfection when you hire us to install your replacement windows. Our seasoned contractors go above and beyond for every single window installation project in Madison. We also
install and replace glass patio doors.
Your high-performance windows are only as good as the workmanship to install or replace them. Don't cut corners by choosing an amateur. Hire Infinity Exteriors and get it done right the first time.
Benefits of a window replacement in Madison
Greater energy efficiency resulting in lower energy bills and a more comfortable living space
An improved aesthetic for your home, with the ability to match the existing style and architecture
Enhanced security through better-locking mechanisms and other security features
Reduced noise pollution from people, cars, and natural sounds outside with advanced glazing options
Increased property value due to improved overall appearance and energy efficiency
Lower maintenance and care costs as new windows are typically easier to maintain and can last longer
Improved air quality by reducing drafts, leaks, and air infiltration
Protection from UV rays with UV coatings or Low-E glass, which can help prevent fading of furniture and carpets.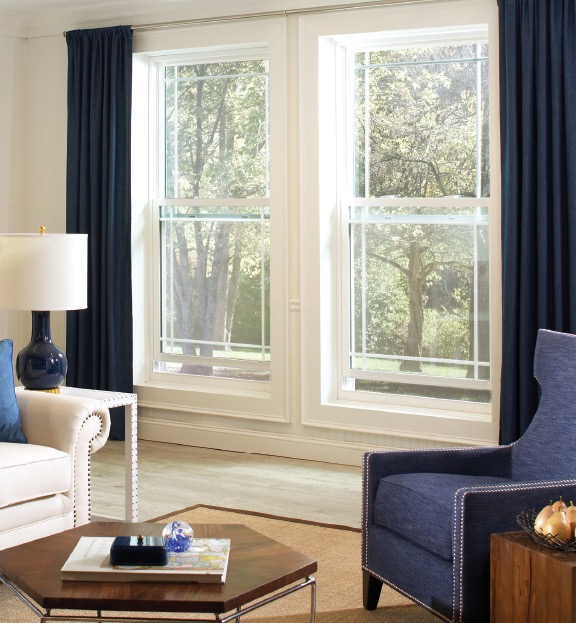 What's it gonna cost me?
Fast and easy estimate for your window replacements
Frequently Asked Questions
How do I know if the windows on my Madison home need to be replaced?
You may need to replace your Madison windows if they become drafty, difficult to open or close, have broken or fogged glass, or show signs of rot or decay.
Can I replace my windows myself?
It's recommended you hire a professional Madison window contractor for a proper window installation. Improper installation can void the manufacturer's warranties and lead to pricey repairs down the road.
Is it worth replacing my windows in Madison?
Replacing your windows can improve energy efficiency, increase home value, and enhance the aesthetic of your home. It's a good idea to consider a replacement if your windows are drafty, damaged, or difficult to open and close.
How long do new windows typically last in Madison?
New windows in Madison can last between 20-40 years or more with proper maintenance and installation, depending on the material and storm
How long does a window replacement job take on the average Madison home?
The duration of window replacement in Madison can vary, with a standard installation for one window taking anywhere from a couple of hours to a full day, based on the window type and the level of complexity of the installation process.
We needed 4 awning windows replaced and received quotes from 7 other window companies and ultimately decided to go with Infinity due to their extremely competitive pricing, warranty and outstanding customer service. Having met with several other companies, Zac was a breath of fresh air and did not put any pressure on us to make a quick decision (vs. other companies that offer 'great' deals but you must commit the day of the estimate). Zac was extremely responsive and addressed all of our questions, ensuring we were comfortable throughout the whole process. The installation done in one day and we are very happy with our new windows!
Caroline Murphy