Milwaukee attic insulation services
Even though it is a critical aspect of your roofing system, attic insulation is ignored by many Milwaukee roofing contractors. The insulation's job is to help keep your home warm during the winter and cool during the summer. During the winter, heat from your home will escape into the attic without proper insulation. While this is inefficient and can raise your heating bill substantially, the largest issue is that heat leaking through the insulation will melt the snow on your roof. The water will then run into your gutters and freeze, creating ice dams that can block the gutter's water flow and force the water into your roof deck and walls. This has a large impact on the structural integrity of your home.
Ideally, you want your attic to have a minimum of 18 and 1/4" of R49 insulation or greater. If you can see your roof joists (which you can in most attics), you generally only have 8 inches of insulation or less! This is why most Milwaukee homes form icicles in the winter.
Make sure your roof system is done properly and cost-effectively by getting both the attic insulation AND roofing done by Infinity Exteriors. Looking to cut down on your energy bill? We also offer energy-efficient windows, siding, and more to help you save on energy costs. Infinity Exteriors is the #1 choice in Wisconsin for all residential & commercial exterior needs.
Contact us today for more information on our attic insulation, window, gutter, roofing and siding services in Milwaukee. For all kinds of exterior remodeling, Infinity Exteriors provides you with the highest quality service in Wisconsin at an affordable price to fit your budget.
AttiCat Insulation
AttiCat Blown-In insulation contains millions of tiny air bubbles, which are added to the Pink fiberglass insulation. This offers superior insulating properties, ensuring no heat is wasted in your attic. AttiCat Blown-In insulation is a state-of-the-art technology, and is offered by our Milwaukee roofing experts.
Keeping your attic properly insulated during the winter is important and helps prevent condensation in your attic, in addition to preventing ice dams that can damage your roof and home. Proper insulation will save you hundreds of dollars in heating and energy costs.
Infinity Exteriors takes the time to assess your home and determine which insulation product will optimize the efficiency of your home the best. We take into consideration all 4 seasons and the temperature extremes Northeastern Wisconsin experiences. We always complete our projects in a timely and professional manner.
Save money on your heating and cooling costs
Keeping your Milwaukee home heated in the winter and cooled in the summer can be costly. Without proper insulation, the money you pay towards heating and cooling your home can quite literally be slipping through the cracks. According to the U.S. Environmental Protection Agency (EPA), the average homeowner can save 15% on heating and cooling costs by insulating their attics and other crawl spaces.
Infinity Exteriors provides the best value in Milwaukee for attic insulation. Hire us to get it done right the first time so you can save money for years to come.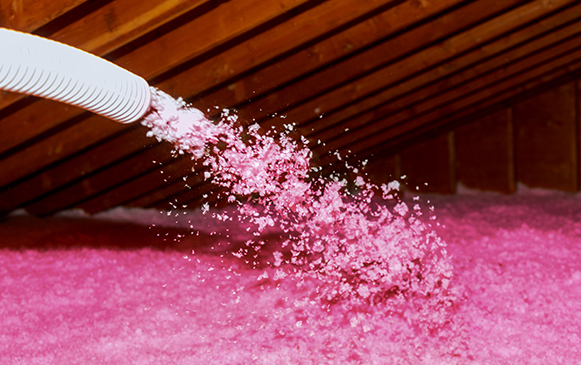 My wife and I are extremely happy that we chose Infinity Exteriors for our roof, gutters, windows, and attic insulation. Jason Strekow has done an exceptional job of educating us on our job, keeping in contact and keeping us informed. If you are reading this review and trying to decide what company to go with, you will not be disappointed with how you are taken care of at Infinity. Thanks Jason!
Michael Isler