Infinity Upgrades Your Roof with CertainTeed Landmark Series
CertainTeed Landmark roofing shingles combine designer aesthetics with unmatched durability to adorn and protect your home. On a mission to increase sustainability through high performing materials with reduced environmental impacts, Landmark shingles satisfy ASTM and CSA requirements for characteristics such as melting behavior, adhesion, tear and wind resistance, pliability and fire resistance.
Infinity Exteriors is proud to offer and install CertainTeed Landmark Classic, Pro, and Premium shingles. Available in a multitude of colors to enhance your home, Landmark laminated asphalt shingles are an attractive and more affordable alternative to natural wood or slate. To better serve you, we combined the stability of CertainTeed Landmark shingles with our lifetime workmanship warranty and free annual roof inspections to ensure your roof lasts a lifetime.
Learn more about our lifetime roofing systems serving Milwaukee, Waukesha, Pewaukee, and surrounding areas by contacting the experts at Infinity Exteriors.
Get a
Residential Roofing Quote
CertainTeed Landmark Classic Shingles Add Class and Durability at Affordable Prices
CertainTeed Landmark Classic shingles have been deservedly recognized for their quality and affordable price by a leading consumer magazine. Crafted to combine the appearance of natural wood or slate with the high performance of durable roofing, CertainTeed Landmark Classic is an ideal choice for homeowners looking to keep costs low and quality high. With dual layers for additional resilience, when you choose CertainTeed Landmark Classic shingles, you choose:
The largest color selection available: Find the perfect shades to complement your home.
Greater depth and dimension: At 235 lbs per square, CertainTeed Landmark Classic shingles outperform comparable laminated asphalt shingles.
Algae prevention: Slowly released copper and a 10-year algae resistance warranty protect the solar reflectance and aesthetics of your roof.
Tear, wind and fire resistance: CertainTeed Landmark Classic shingles are guaranteed to maintain adhesion and protect your home from the elements.
Infinity Exteriors Protects Your Milwaukee Roof for a Lifetime
Infinity Exteriors has more than 20 years of experience professionally installing roofs to satisfy the strict warranty requirements of CertainTeed and other manufacturers. In addition to wind and algae resistance warranties, your roof will also be protected by Infinity's 30-year all-inclusive warranty. Our experts will conduct a free yearly assessment of your roof to ensure it maintains peak performance.
Entrust your roof to the professionals at Infinity Exteriors. Contact our experienced roofing contractors today for a free quote on your new roof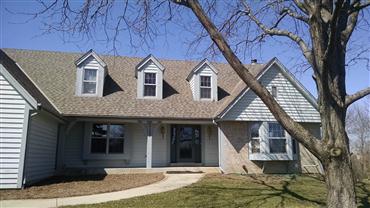 Update the Look and Functionality of Your Wisconsin Home with CertainTeed Landmark Pro Shingles
Also designed to replicate natural wood or slate, CertainTeed Landmark Pro shingles amplify the decorative and protective qualities of Landmark Classic shingles. Available in a variety of colors, CertainTeed Landmark Pro shingles are thicker than their Landmark Classic counterparts for homeowners who desire more precision and resilience. Especially in the face of humidity, high winds, and intense Wisconsin weather, CertainTeed Landmark Pro outperforms standard laminate shingles to protect your Milwaukee area home with:
Dual layers to increase fortitude and extend the life of your roof
Precise design to meet strict roofing specifications
Heavy duty shingles create attractive depth and dimension at 270 lbs per square
Resistance to algae, fire, wind and tearing
CertainTeed warranties for algae and wind resistance
Insure Your Roof with a Lifetime Warranty from Infinity Exteriors
Our professional roofers are backed by more than 20 years of experience in roofing design and installation. Always thorough and efficient, Infinity Exteriors ensures your roof is completed properly at an affordable cost. We guarantee the precision of our work with a 30-year workmanship warranty and free annual inspections of your roof to maintain optimal functionality. When you choose Infinity Exteriors, you choose the best in the industry.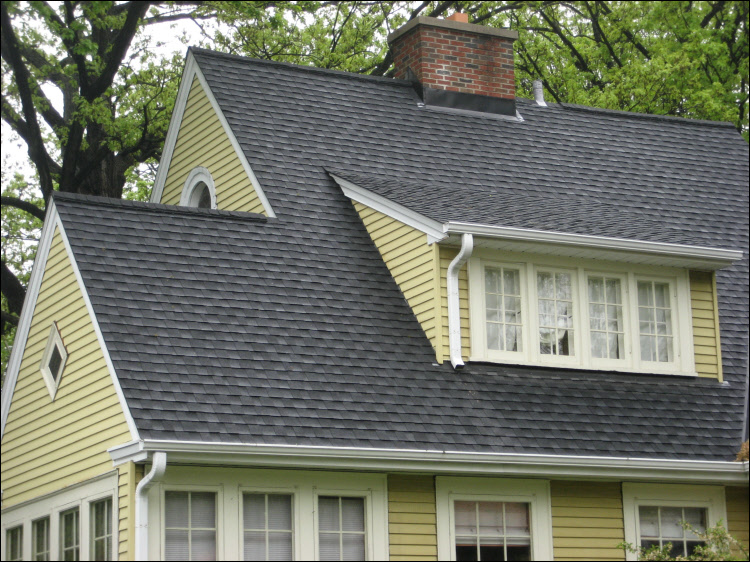 CertainTeed Northgate SBS Modified Shingles Withstand Extreme Weather
CertainTeed Northgate SBS modified shingles are the ideal roofing system for Wisconsin homes. These SBS shingles are rubberized for increased crack-resistance in extreme cold and shrink resistance in intense heat. Earning the highest possible impact resistance rating, Northgate shingles offer the best year-round protection for your home.

CertainTeed Northgate SBS shingles outperform other standard asphalt shingles with premium features, including:
270 lbs per square gives the dimension and aesthetic of natural wood or slate.
Max Def colors appear more vibrant due to a richer mixture of surface granules.
SBS creates better adhesion and allows for year-round application.
Two-piece laminated fiberglass meets quality standards for resistance to fire, wind, impact and tearing.
CertainTeed offers a lifetime limited manufacturing warranty, a 15-year algae-resistance warranty, a 15-year 110 mph wind-resistance warranty and wind warranty upgrades.
Infinity Exteriors Offers Warrantied Protection for CertainTeed Roofing in Wisconsin
Your roof is an important investment and we are dedicated to helping you protect it with material and workmanship warranties. The New Berlin roofers at Infinity Exteriors are the best in Wisconsin and we stand by the quality of our work every time. We offer a 30-year workmanship warranty on all roofs we complete. We even provide free annual assessments to ensure your roof is operating at peak performance.
Wisconsin's leading roofing installation, repair & replacement company
Your neighbors love our work. Click on any location to see a map of our roofing installation that proves it.
To learn more about our CertainTeed Northgate SBS options, contact our Wisconsin roofing professionals today.
Check out other dependable services by Infinity Exteriors: